Automatic Gate Closers are such a simple yet effective addition to any home.
Benefits of gate closers & gate closing systems
There are a number of key benefits and advantages of installing and using a gate closer and gate closing systems. Those benefits include: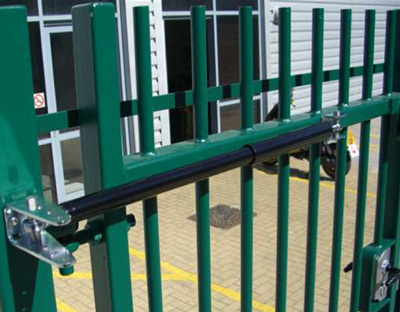 You know the door will be shut behind you once you enter.
If you have young kids or pets it is handy to know it will automatically shut.
They can come with solar panels so your gate closer can open and shut when the electricity is off.
They are a cost-effective solution and there are gate systems to suit all budgets.
Once installed by a professional, they are safe for the whole family to use.
There are both residential gate closers and commercial gate closing systems.
The main uses for residential gate closers are for those who have a pool.
If you have a pool area, you don't want to have to rely on people to close the gate. Especially if you have younger kids who are forgetful and can't be bothered closing the door behind them.
Ever heard the saying 'Do you live in a tent?'. This is for those who forget to close the door behind them.
A gate closer fixes that issue.
Once the person enters the gate, it safely and automatically closes behind them.
Gate closers can be installed on:
Swing gates
Sliding door gates
Commercial gate closer systems are more heavy duty and can take the load of the door.
Normally, commercial premises need a secure and therefore much heavier door.
As a result, you need to make sure your gate closer system is capable of the additional weight.
Gate Closer Repairs and Maintenance
Like any moving part, gate closers have a lot of wear and tear and can break down over time.
This isn't anything to be alarmed about. Your car needs regular servicing due to the mechanical parts.
So too does your gate closer.
We are able to fix and repair all types of gate closer systems.
We'll fix your Gate closer anywhere in Sydney
Our team is based in Sydney and we come to your office or workplace anywhere in Sydney.
No matter if you are in Sydney city, North Sydney, Bella Vista, Cronulla, Parramatta, Western Sydney, North Shore or the Eastern Suburbs, we can come to you.
Our process is simple:
We discuss the issue on the phone with you
We'll let you know the type of repair, adjustment or replacement that needs to be done
Together we lock in a convenient time
We turn up on-time and repair your gate closing system.
We are often booked a week or two in advance, so give us a call today to discuss your door closer repair solution.
Feel free to call us for a free quote on 0401 349 821.